This is a Sponsored post written by me on behalf of Hiltons of Branson for SocialSpark. All opinions are 100% mine.
Oh dear, the cost of gas just goes up and up. It's been a struggle to do any summer traveling this year, because everything is so far away. There might be a museum 100 miles away, the lake is 200 miles away, and the historic site or amusement park is 300 miles away. That's how it is here in Central New York, and when we went to visit Virginia in May, it was the same thing. Oh I love traveling the states, but there really isn't any "one stop" family-friendly everything hub around here.
It's very different in the midwest. There, Branson, Missouri, awaits. The family and I are going to take a road trip out there in the future. We have wanted to see Silver Dollar City, Ripley's Believe It Or Not Museum and the Titanic Museum for a long time.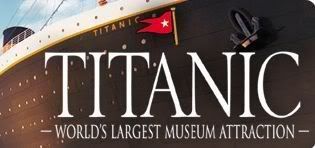 Branson, Missouri, is called the "entertainment capital of the west," and they certainly are! I know of no other location in the United States where you can golf, swim, go fishing, visit historic sites and museums and adventure parks AND get great rates on hotels bundled with spectacular shows and restaurant deals. I have already done a little research on the luxurious Hilton hotels in Branson– and do you realize that a stay at the Hiltons of Branson is less expensive than hotels in New York State? The Hiltons of Branson have gone out of their way to provide affordable, exceptional, family-friendly entertainment and accomodations.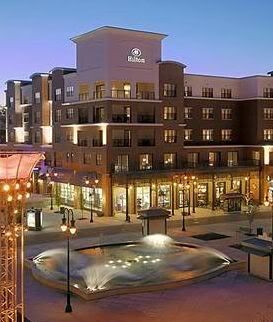 I think New York tourism could learn an awful lot from Branson.
Just look at one of the package deals for a family summer weekend in Branson, the Branson Best Value Vacation Package for a family of two adults and two children: you get deluxe hotel accomodations at one of the glamorous Hiltons of Branson, tickets to the "Legends of Kung Fu" show at the White House Theater, two-day passes to Silver Dollar City, a $25 gift card for shopping, and a $25 food credit for Level 2 Steakhouse. PLUS the third night's stay is free! That's a lot of entertainment crammed in there.
Of course, if Kung Fu is not your style, the Hiltons of Branson also host shows and special events such as: National KidsFest, the Michael Jackson Tribute Week, and Family Fishing Weekend, and more. We have hopes to enjoy the light show at the hotel by the lake, maybe enjoy a few live Christian comedian shows or concerts, and see a few local museums. The Hilton Branson Convention Center is a popular hub for Christian meetings, concerts and entertainment.
The best part of it all? It's affordable. You don't need to travel miles and miles for hours and hours to get to the lake or the museum or the concert. Everything is right there. Now I know why Branson, Missouri, is the place to see. Check out the links for the package deals and more information on the in-season and off-season specials. It's definitely worth it.