Gotta love infographics! Here's an amazing one created by the brains at marriott.com/marriott/new-york-city-boroughs.mi (one of my favorite hotel chains to stay when we're out and about). Click the image for an enlarged view.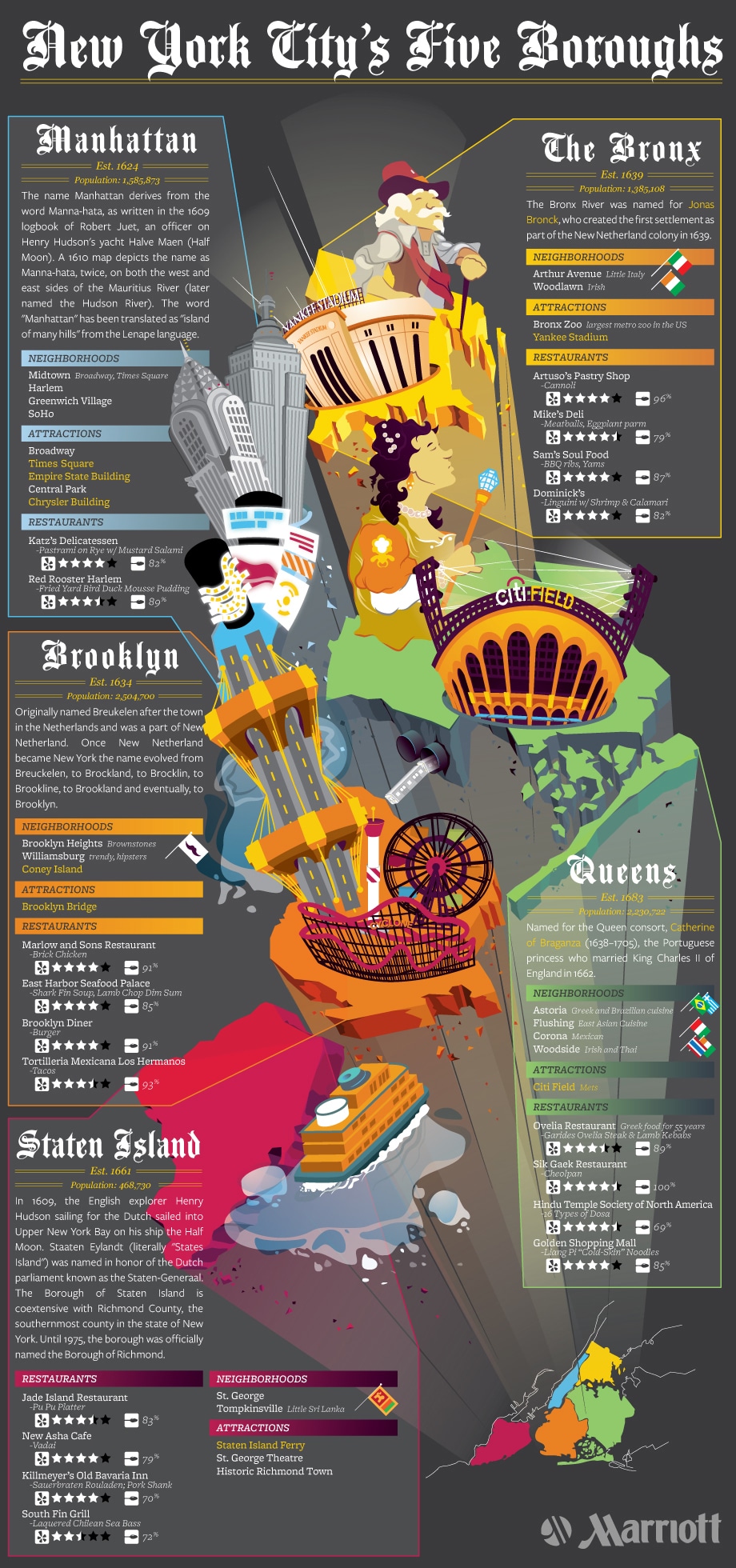 New York City's Five Boroughs – An infographic by the team at Marriott New York Hotels
Even though I lived in Manhattan as a young person, and have visited the city several times since then, I know very little about the boroughs. I became keenly interested in Brooklyn, especially, after we visited The Cloisters in upper Manhattan — I saw signs for the Brooklyn Botanical Gardens and nearly flipped. I've GOT to see the gardens! I was also recently invited to check out Coney Island's Luna Park, also in Brooklyn. Looks like I'll be delving into the boroughs more and more the next few months…
So what surprises you the most, looking at the infographic? I knew about the Dutch origin names of the boroughs, but I had no idea that Queens was named for the wife of Charles II!